Airport Gets Therapy Pig To Make Holiday Travel A Little Less Stressful
Traveling home for the holidays is always a stressful experience, especially if you have to fly. If you're lucky, there won't be any snow and your plane will actually leave on time, but even then, you have force your way through hordes of fellow passengers.
So it's around this time that airports get creative with their stress relief methods to try and keep air rage to a minimum. And San Francisco International Airport (SFO) thinks it has a solution. Meet LiLou, a 2-year-old therapy pig.
SFO actually employs a team of 300 therapy dogs, cats, and rabbits to keep passengers calm, but LiLou will be the first pig to join their ranks starting this holiday season. And just like her co-workers, she's certified by San Francisco SPCA's Animal Assisted Therapy program.
"It's wonderful to witness the surprise and delight that LiLou brings to people during therapy visits," said Jennifer Henley, of the SF/SPCA. She added that the scheme is designed to "make passenger travel more enjoyable" and clarified that animals are "carefully selected for their temperament and airport suitability."
LiLou may not be as big as Cincinnati International Airport's therapy horse, but she's definitely just as cute.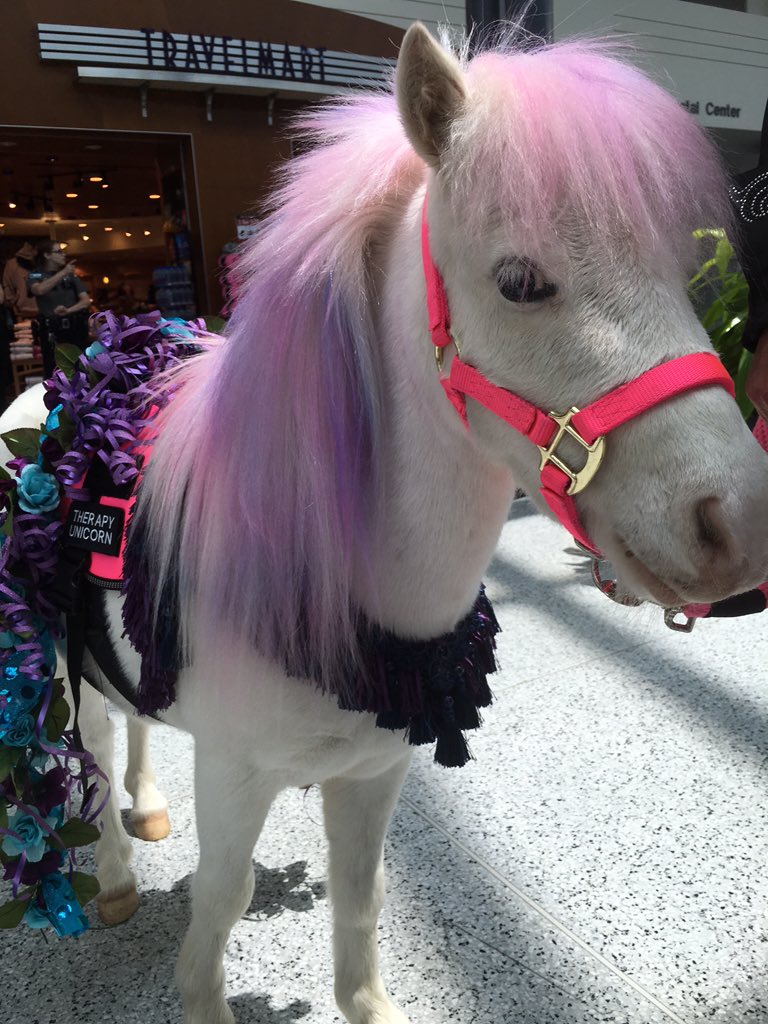 Source: Distractify