Kitten Found Frozen to Blanket on Window Sill is Brought Back to Life, 2 Days After the Rescue…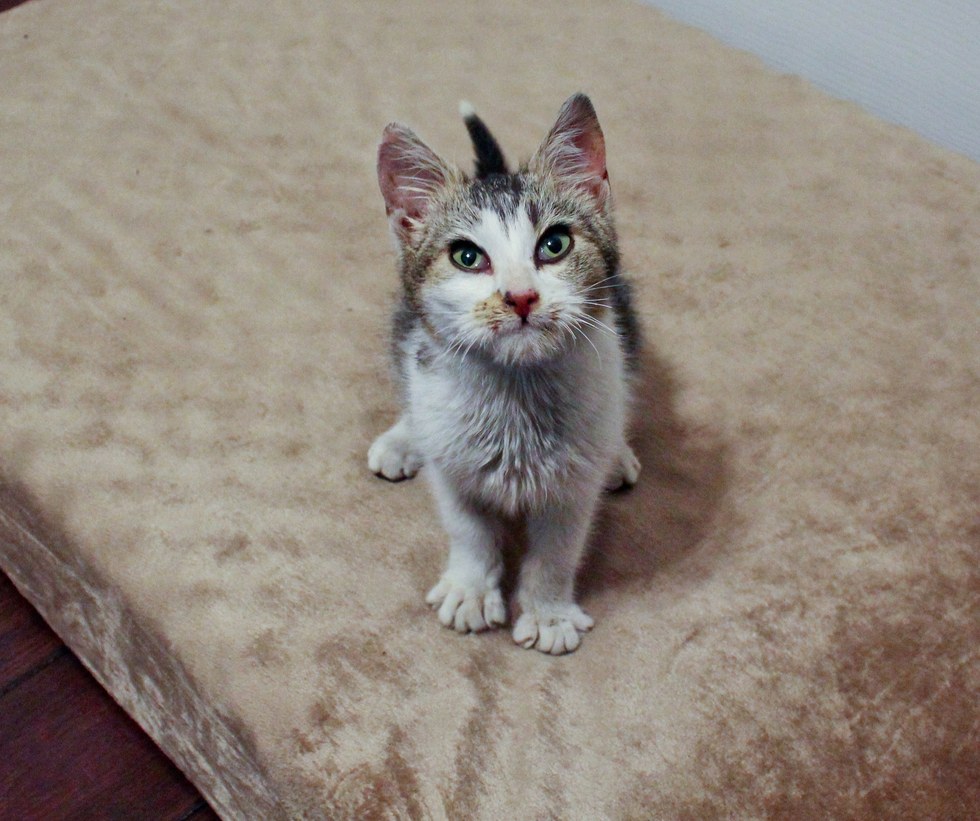 Courtesy: The Humane Society of Utah
A kitten was found frozen to a blanket on a window sill. She wasn't moving at all. A man, David, took her to the shelter and they brought her back to life.
Meet Elsa!
Elsa the kitten was brought to the Foster Department of The Humane Society of Utah on January 2, Monday evening. The little kitten was icy cold.
"She had been discovered on a window sill in West Jordan, Utah, frozen to a blanket," Deann Shepherd of Humane Society of Utah told Love Meow.
The kitten was very cold and barely alive. One of their vets, who was still available, immediately began a plan to get the kitten's temperature back to normal. They gave her warm fluids to rehydrate and placed her on a heating blanket to keep her warm. Slowly, they brought life back into little Elsa.
The kitten, about 8-10 weeks old, was very skinny and had clear signs of frostbite on the tips of her ears. They looked after her overnight at the facility and the next morning, Elsa woke up and started to meow.
Courtesy: The Humane Society of Utah
"We were not sure if she was going to make it through the evening but luckily she did. She is a bit skinny and suffered frostbite on the tips of her ears, but she is in good spirits.
"Our foster staff named her Elsa because she loves to sing to get people over to her kennel."
Courtesy: The Humane Society of Utah
The sweet kitten left the facility to join her foster home. Her foster family will care for her until she is well enough to be spayed and adopted.
"She is eating wet food and seems to be doing well."
Courtesy: The Humane Society of Utah
Elsa is getting better and stronger everyday. Stephanie Beller, foster mom, gives her the medicine and supplements that she needs daily. With lots of love and warmth, Elsa is purring and loves to make biscuits with her happy paws.
"I keep her in the same room I have my hedgehogs because she feels very cold still and this is the warmest room of the house," Beller told Love Meow.
Courtesy: The Humane Society of Utah
"She is friendly and loves to headbutt my hands and knead with her little feet," Beller said.
Elsa made it through the bitter cold and is now on the mend. She can't wait to heal up and find the place to call her own.
Courtesy: The Humane Society of Utah
Sweet little Elsa is happy, warm and loved!
Watch video:
Share this story with your friends. If you would like to support their rescue efforts, click here to see how you can help. Follow The Humane Society of Utah on Facebook.
Here's how you can make a cat shelter to keep neighborhood kitties warm this winter.
Source: Love Meow