Resident Cat At Vet Office Gets Pampered With Hand Made Houses
This vet office makes the most amazing houses for their resident kitty. Cats love boxes… but this takes it to another level.
"The team fell in love with Tisoy quickly and easily," Liew of Mount Pleasant Veterinary Group said. "We adopted him in a heartbeat."
"In the beginning, Tisoy had soft beds and towels to rest on," Liew said. "Then he developed this habit of kicking towels into the litter box."  Two of the vet techs, Dorothy Tsang and Gillian Koh, decided to give Tisoy a cardboard box — and he immediately took to it.
Tisoy loved his little homes so much, that the office decided to make him as many as they could!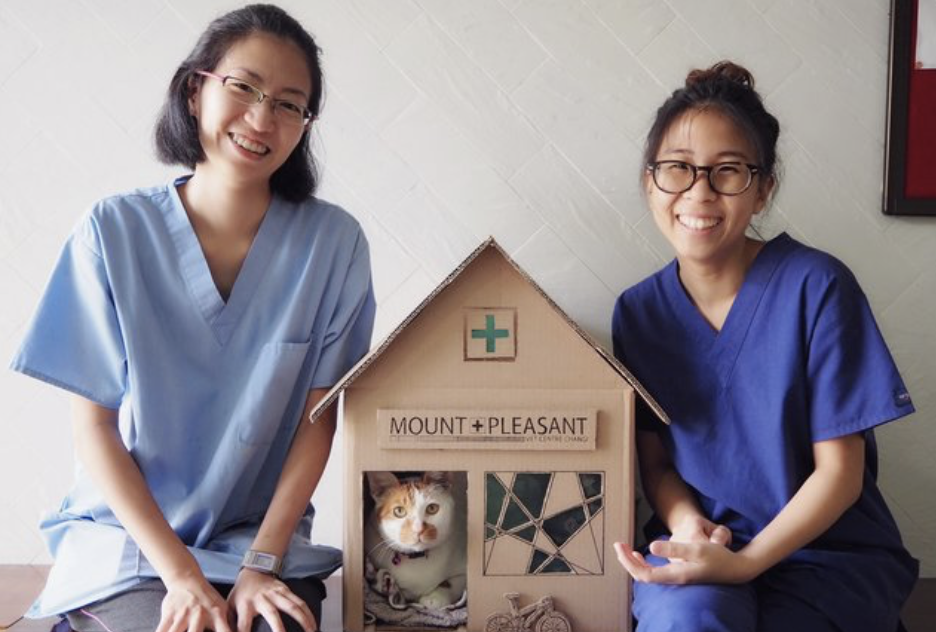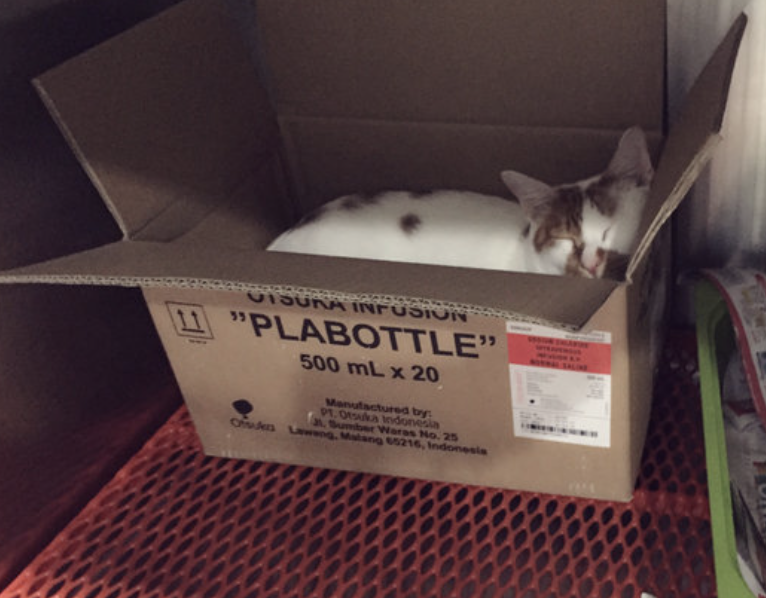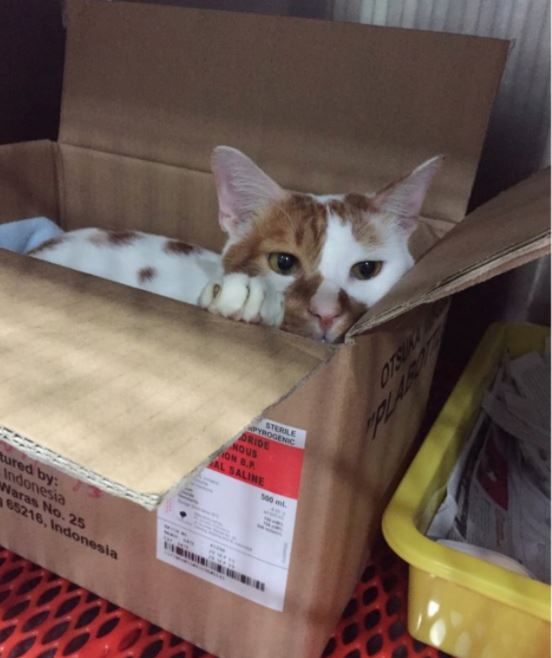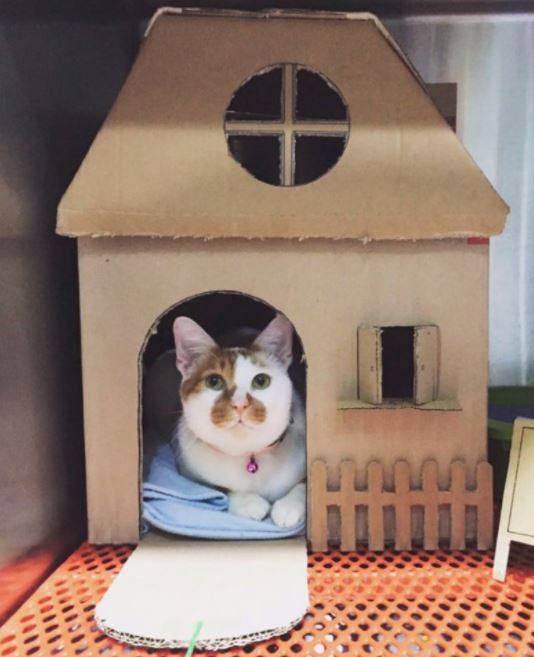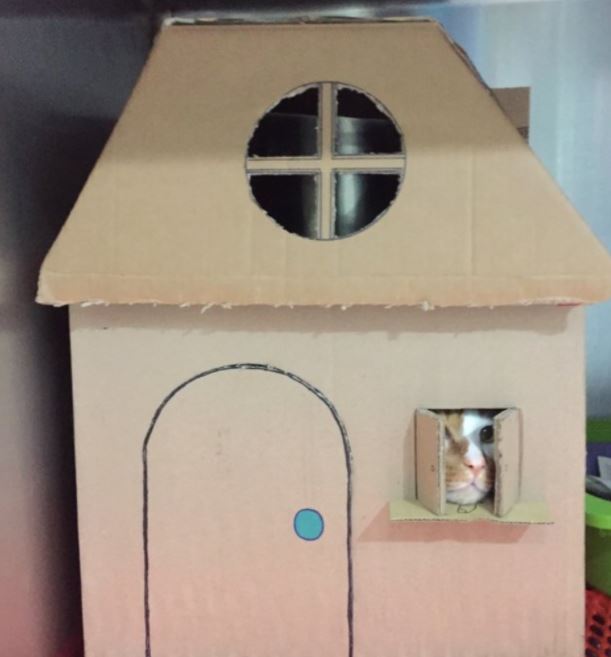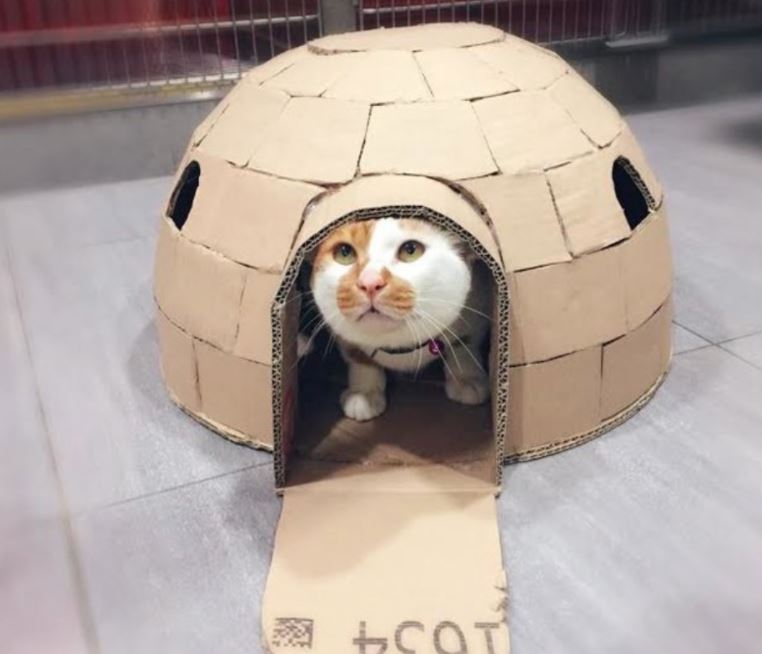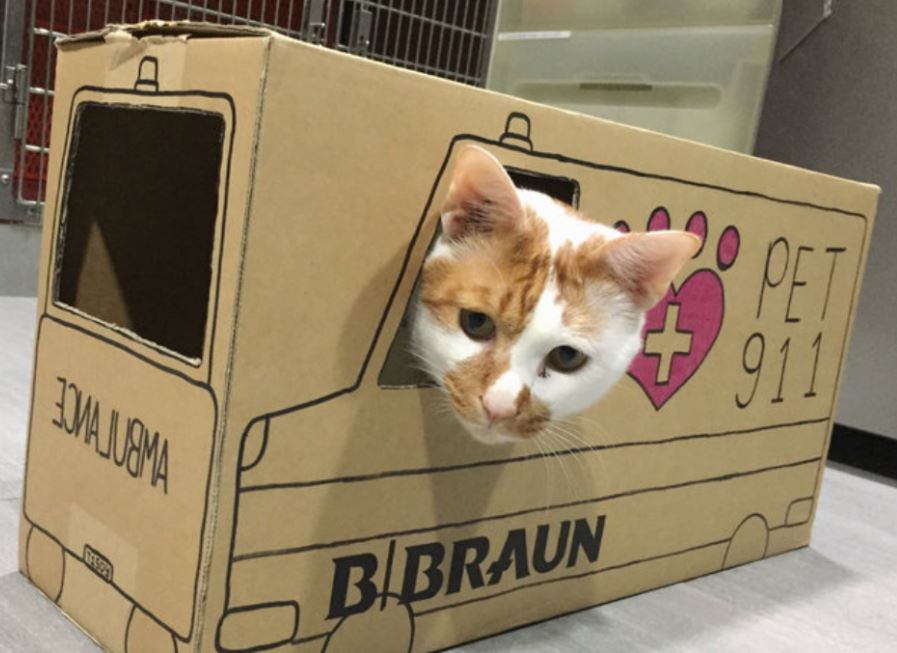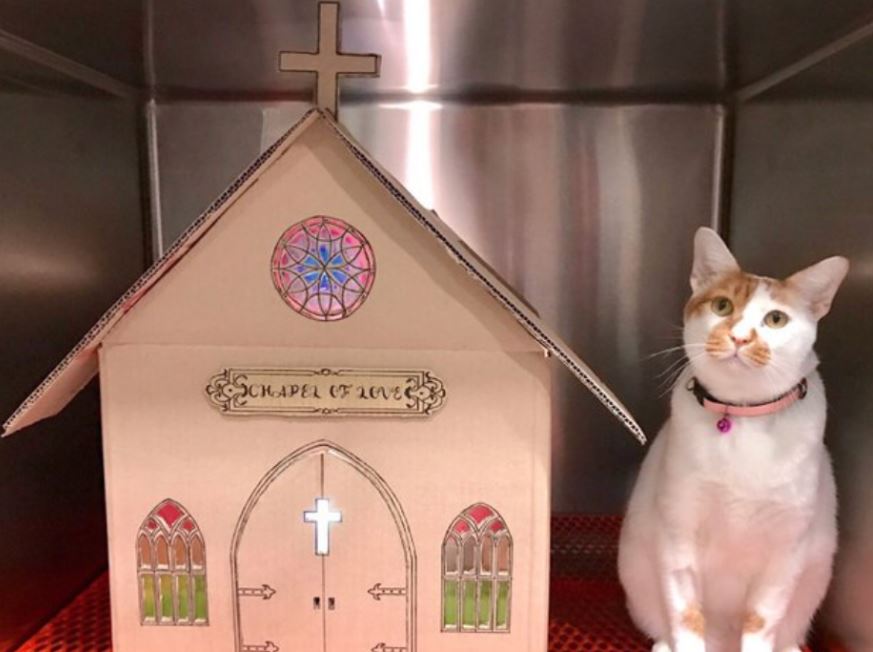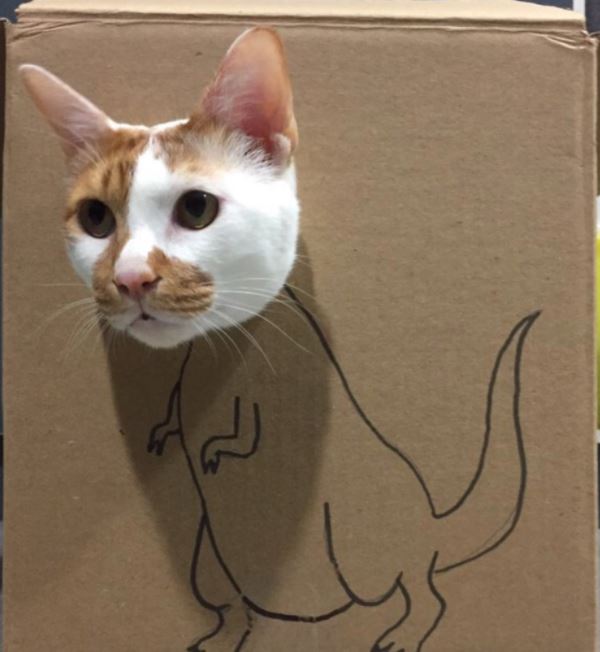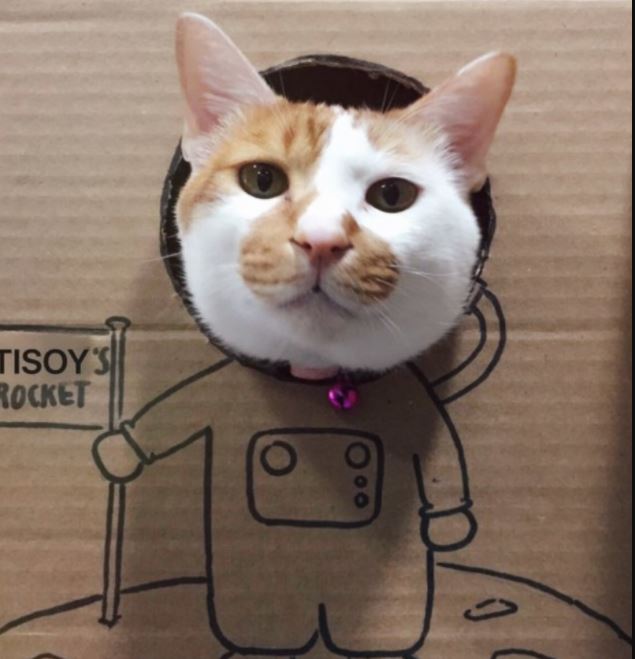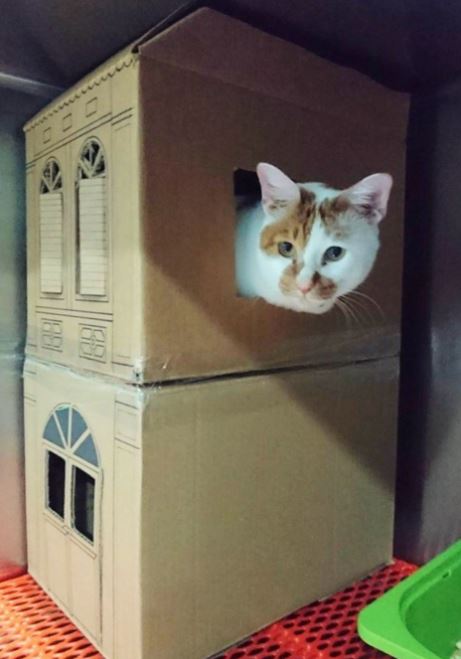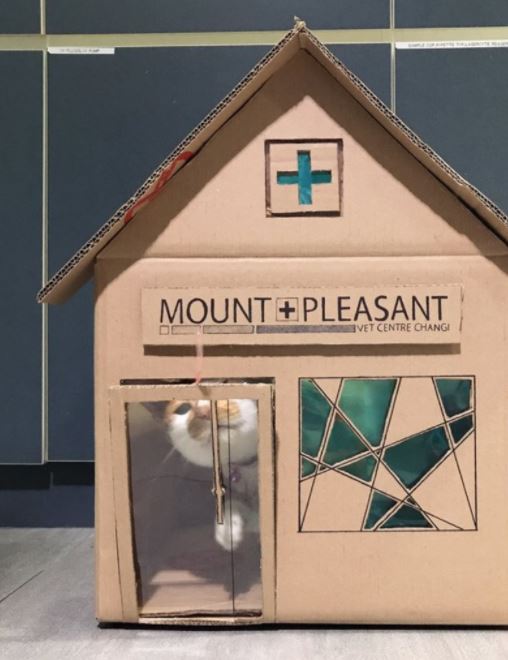 Source: I Iz Cat