Woman Who Starved Her Dog To Death Walks Free Because Jury Didn't Know How To Charge Her
The woman responsible for the terrible condition of this dog was not charged with any crime. All the charges were dropped. It is staggering and an insult to the dog and to animal lovers. The Cumberland County Superior Court Judge couldn't find enough evidence to charge Stephanie Bates with felony animal cruelty.
Bruno was a three-year-old boxer, and he had to be put down. Isn't that enough evidence? How much more did the judge need? A three-year-old dog doesn't get into that condition by accident. Bruno had been diagnosed with gastrointestinal problems in 2013. After several months, he had not improved. A year later, Bates wanted Bruno put down – a vet refused, and Bruno was surrendered.
Take a look at this woman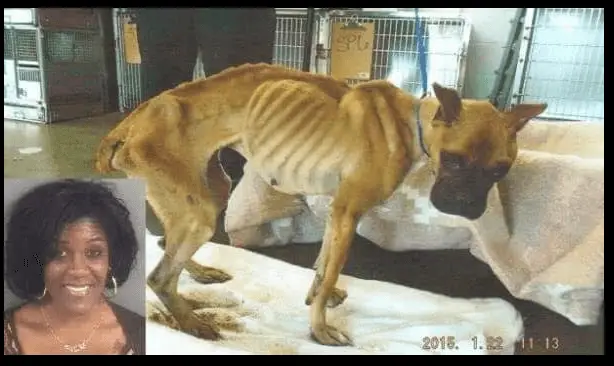 Bruno suffered cardiac arrest in early 2015 and was put down. It doesn't seem like Bates did a lot to help her dog.
Bruno was surrendered too late, and he lost his life. Share away, people.
Source: RelayHero